August 5, 2019
Posted by:

Adrian Monreal

Category:

Commercial Insurance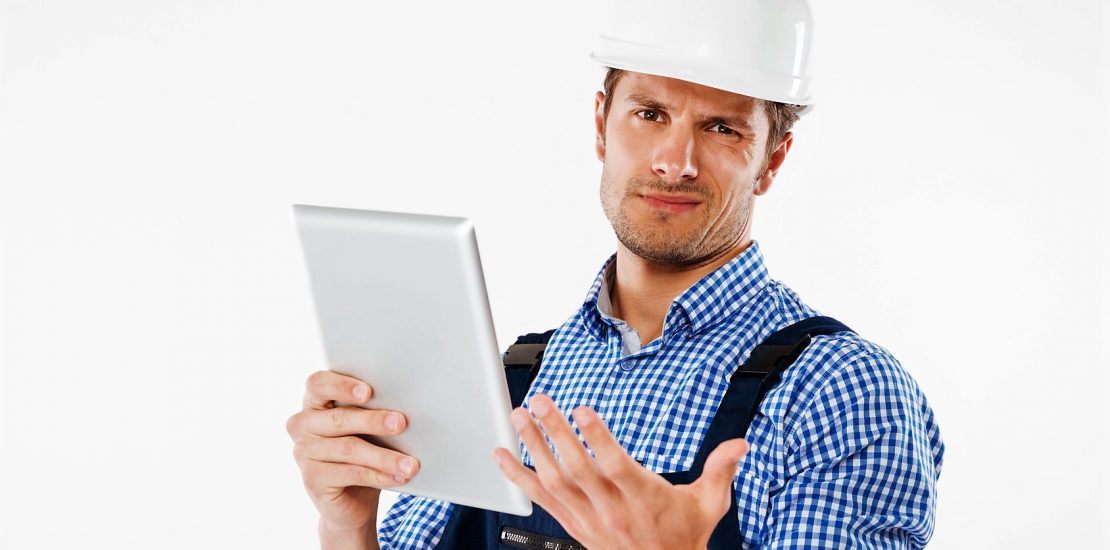 So, you finally got your license!! Congratulations you're finally there! After the arduous weeks of study, months of apprenticeship its now time to make the big bucks??!!! Why not!!?? You've earned it!.. Wait!! Not so fast! The most difficult part of being a business owner awaits you! Its obvious you're an absolute stud in your line of business! However, do you know how to run a business? No one likes seeing their hard work fall out on the back end due to a lack of detail. 
No worries!! Monreal Insurance Solutions is here to clear this up for you and give you a few pointers to get your Contractor business running smooth!
Here are the Top 10 basics to be a successful contractor that has absolutely nothing to do with your day to day work on the field, but super essential to the operational success of the business!
Name of your business- Seems basic but you'll be surprised of the "names' or lack there of regarding contractor business names. As an insurance business we receive many applications with the person's first and last name… and literally, that is their business- don't be that guy…or lady… or contractor. "Jon Doe" is not a name of a contracting business. Instead, Use a power word like superior, power, or a word relating to your city, or state, for example Norco Electrical! Power Plumbing services, if you have a last name you're proud of use that: "Monreal family Contractors" Whatever you choose be proud of it and take pride in your business name!
Know your "Why"– Why are you in this business? What Drives you? What do you offer that separates you from the other contractors? Mike Diamond says they're the "smell good plumbers." What separates YOU from the pack? You need to know this and inform your clientele!
Market your business and market your brand– This one's so important I broke it down into 5 categories!
Trade shows- Talk about target marketing! Go to trade shows related to your industry, you'll find tons of people looking to buy exactly what you sell. This is a no brainer. Take your e-z up, a sandwich, some lemonade and offer your services with some goody items like pens and paper with your logo on it!

Relationships- Build relationships with retail companies that sell products you install- For example, if you're an electrical contractor, make friends with the company that sells circuit breakers, if you install tile or build showers, contact your local bedrosians. Many of these companies are dying to know contractors and many of them throw events of their own where they advertise contractor small business that buy their products.
Logo- Your business Emblem! Like a family from Game of Thrones their family emblem is everything it's who they are it's how they are recognized. Do you have a logo? And if so, does it represent who you are? What you are and what you represent in the industry?
Media presence- Most advertising is derived through online representation! Facebook. Instagram, LinkedInTwitter! Do you have these company accounts? Many sales are made through this platform and a lot of information is derived from the "internets" this is how you are seeing this super insightful post!
Professional looking website- your prospects/eventual customers need to find you. Have a tool where they can schedule their appointments online and  see your previous work. A great website and landing page is a great start to your online marketing business. Where are you located, your business hours, how they can reach you and your previous work or niche work you do! Have you been in the business for a while and people can vouch for your work? Grab a smart phone and record a testimonial and post that sucker up!!! Others need to know how awesome you are!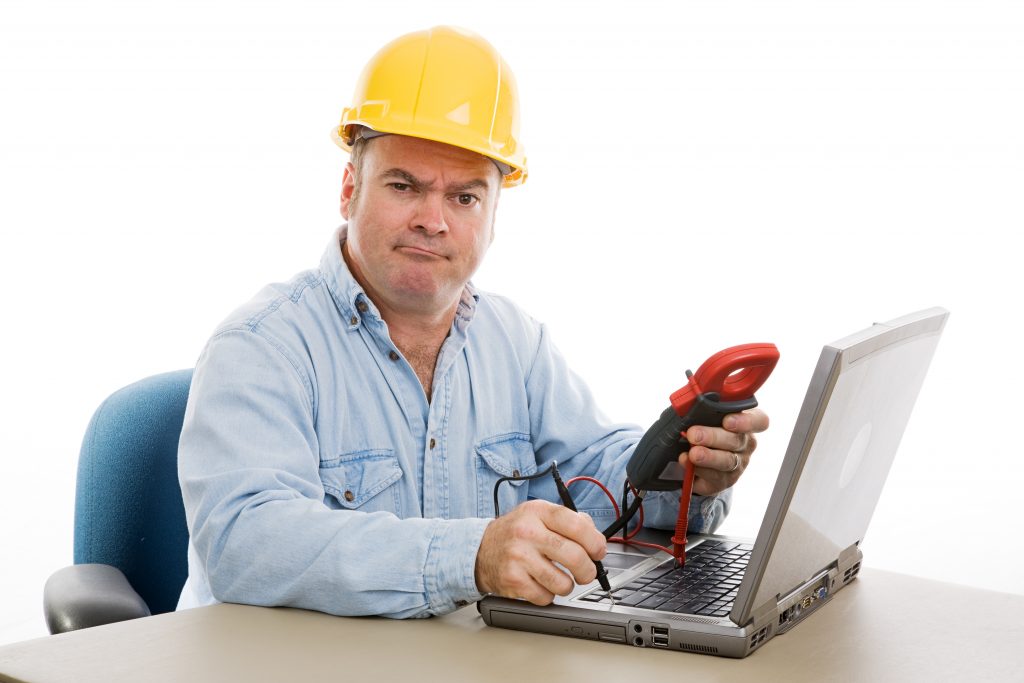 Learn to be a sales person and offer value– being the "licensed contractor" is not enough- you didn't just go to school to get a certificate, you have an education and a specialization that few have! Exploit it! Put it to work in a humble and efficient way! Not by showing off but actually educating your market! Its surprising how many business owners market their products by "price" or by "I'm a licensed contractor, I know" rather than educating your clientele in preventative maintenance for the job you offer.
Be Organized– You don't want piles of paperwork; use a web based contractor software system. This helps facilitate client interaction and collect signatures needed to complete various jobs. In addition this helps collect copies of client profiles.
Learn how to hire– whether they're employees, a new apprentice or subcontractors, trust your gut and trust your employees once you hire them; Hire good people. I know this is easier said than done, but the interview process is really not to know their expertise as much as to know the person behind the resume.
Constant Training–  If they're employees or an apprentice make sure you give Constant training;  As the saying goes "treat people well enough so they can leave, treat them well enough so they don't want to" this absolutely goes for training purposes as well. Over see your employees and make constant efforts to insure they are working safe and in an ethical manner that represents your company in a positive light. This will not only set a high safety standard for your employee relationships but also creates trust with the customers you are doing business with. Remember you are working on people's homes and businesses.

  

Understand and constantly be in compliance with OSHA!–  You always want to be in compliance with OSHA laws. This tends to have a domino effect in the workplace as you want to always make sure your workplace is free from any catastrophic well known hazards. Once this is achieved, you now have the obligation to maintain this! Have an orderly way of maintaining compliance with OSHA to ensure compliant workplace conditions, whether if its weekly meetings with directors and employees and or a combination of this. Supplemental info is available as well- like those cosmetically pretty OSHA posters (sarcasm) and reminders. This one is redundant but trust me, it's super important…Did I tell you? Learn and Understand, to LOVE OSHA!! Yes, Love OSHA, they will literally be the reason your business is running and running safely with safe employees in it. Or as they say- "Its the law" 
Have a trusted lawyer– How will you set up your business? will it be a corporation or an LLC?  Have your lawyer look over all documents that you'll be using for your business and together help choose what's best for your business.   
Have a trusted Insurance professional– you have a niche business and therefore requires an insurance agent that can offer various protection that knows your business. Have your agent walk you through the various protection available for your business so you can have peace of mind and focus on what you love doing best! Being a contractor!. Contractor niche coverage includes- General Liability, Commercial Auto, Builders Risk, Professional Liability and Workers Comp. Rumor has it Monreal Insurance Solutions knows a thing or two about contractors!
10+1. Ok ok, I know I'm cheating a bit here…I'm giving you the top 11 basics but this ties in to #10…kinda. Ok Workers Comp and, payroll– It's important that these last two items are aligned and this is why. At years end , when you're doing your taxes the Workers comp and payroll get audited, yes, AUDITED not sometimes, or by random, but each and every time!, and unfortunately for contractors this seems to be one of the biggest pains, since the work is not constant, some weeks your employees are working 60 hour shifts sometimes 20, it all depends. Therefore the insurance agent that provides your workers comp needs to guide you through the auditing process because this MUST match your payroll… if it doesn't… you're looking at a HUGE fine come audit time. Dont skimp out on this one! Talk to your insurance agent, if you're open to it many times there are programs that have a payroll/ workers comp combination, this protects you and insures there aren't any discrepancies at the end of the year.