January 22, 2020
Posted by:

Adrian Monreal

Category:

Real Estate, Uncategorized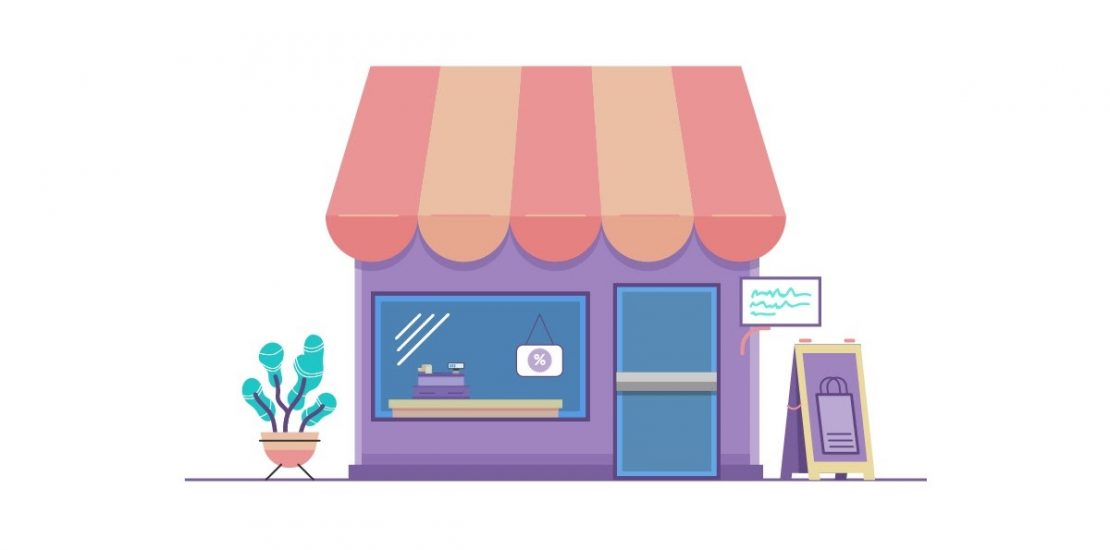 Do you own a small brick and mortar business that you have decided to  lease for commercial use? Or even own something as big as a warehouse for breweries for example? Maybe you own an apartment building, or office buildings?  Well then you have stumbled onto the correct blog post made specifically for you!
Perhaps you are only thinking about leasing out your business or you are just getting started in the process, either way this is some vital information for any of those instances. We know how difficult it is to start a business brand new from the ground up. Finding the perfect location that fits your standards, is the right size for your needs, etc. Blood, sweat and tears go into making your vision a reality so you want to make sure that when you finally make the decision to leasing out your space, not only is the business protected but so are you at the end of the day. Whatever the case may be, landlording is a task that should not be taken lightly. Cutting corners and skipping essential steps is a great way to get you involved in a financial nightmare. 
So, what exactly is Landlord Insurance? Well, it's key to keep you and your property owning, real estate mogul game on point!
Lessors Risk Insurance also commonly known as landlord insurance-  is a crucial type of insurance that will protect you, the business owner in the variety of events such as injuries, accidental deaths, or dismemberment that can occur on your leased property; This is what will cover your liability costs.
 Any of these claims can be brought on by a tenant, an employee of a tenant, customer or client.  Any loss due to contamination or pollution may be covered but that generally is added on through endorsements.  
Without a lessor's risk policy, or without adequate coverage limits that meet your specific needs you could be left owing large sums of money that could have otherwise been avoided with the policy. 
Let's just say you decide to rent out your business property to another company that is working with heavy machinery and equipment. One day, Joe Schmoe is going about his daily routine and needs to use a lift for one of his tasks. Then suddenly someone accidentally gets in his way and they become injured on site. Or in a different scenario, crashes the lift into the wall leaving a significant amount of damage. This insurance will protect you, the owner of the property. 
You may be thinking to yourself, "Oh I'm fine my tenants have  commercial liability policy covering me that should be enough" unfortunately, without landlord insurance you are still vulnerable to many costly  tenant exposures. they will not cover the above mentioned situation. 
What does your tenants commercial liability cover? Well, that's for another blog post. 
"What does my Lessors Risk Insurance cover then?!" Well, read on and all your questions will be answered. 
Below are some instances Lessors Risk insurance may offer protection for:
Litigation expenses-

Remember that person Joe Schmoe hurt earlier with the lift injuring everybody? Let's say they decide to take action and go one step above and sue you, the owner for what happened to them. Guess what? Your insurance will help cover litigation expenses from processes and lawsuits 

Financial assistance

in the event of injury on the premises. This one goes hand in hand with the bullet point above

Theft-

Let's say someone walks into the store and steals hundreds of dollars worth of merchandise, or another person comes in and steals the purse of a client shopping. An inspection shows poor security procedure which made this act that much easier.  Well, you have protection against theft of the property belonging to your tenant or your tenant's customer. 

Replacement or repair

to tenant or tenants customer's belongings. 

Vandalism-

What if a wanna be Banksy is on the loose in your neighborhood and decides to use your building as a canvas for his new art piece. Vandalism of the property belonging to your tenant or your tenants customer is covered

Personal injury protection

– If a tenant claims slander, invasion of privacy, libel, wrongful eviction, or wrongful entry

Property damage

due to fire, burst pipes, or water back up
Even with important maintenance and safety measures in place, not every liability situation can be prevented at all times. Here are some liability scenarios to keep in mind.
Staircase railing breaks, sending a guest back to the bottom floor on their back

A tenant falls on a shoddy sidewalk

Black mold is popping up on the property and tenants are getting sick

A burglar breaks in because the locks were installed all willy-nilly

A tenant is evicted without the correct form of eviction

A tenant is denied a lease, suing on the grounds of discrimination
With so many different types of incidents, we hope you see the importance of securing enough coverage to help you in any type of claim situation
Now doesn't all of this sound essential to your business?
Of course it does! We know you are now saying "Oh my commercial liability definitely isn't enough now" Yup! You are correct, but you're here and you are educating yourself now. That's great!
Here are some additional tips-
Make sure to avoid using lessors risk as a SUBSTITUTE for your general liability and building policies. Have your tenants purchase those policies for themselves at the very least. Have this on your lease, ensure that you are listed as the property owner, as an additional insured to provide extra protection in the case of a potential lawsuit. 
Well what about coverage limits?
The amount of coverage you need depends on how big your property is, the number of tenants you have, foot traffic, and tenant turnover rate. But there is property, general liability, earthquake, inland marine. 
Deductible
Higher deductibles are available just depending on what you are looking for.
Optional Coverages
Business income/loss of rent and extra expenses

Building owners endorsement 

Lobby and hallway furnishings owned by the insured are included in building coverage 

Building ordinance and law 

Equipment used to maintain the property 
You want to make sure your building is all filled up with tenants. Not only will you most likely get a lower rate but you will avoid potential squatters,  because empty buildings scream COME LIVE HERE and SPRAY PAINT ME. 
Also, an insurance company will look to see  if you own a well-maintained office building rather than a large warehouse you will also most likely get a lower rate because there is less risk for injury and vandalism. As well as having smoke detectors, sprinklers and fire extinguishers, and free of electrical hazards. 
Underwriting guidelines 
As stated above all tenants should carry their own General Liability insurance naming the applicant as additional insured with equal or greater limits 

Buildings with no updates are acceptable except coverage may be reduced 

Habitational and apartments are acceptable 

Most tenant occupancies are eligible 

Buildings must be leased to others with less than 25% occupancy by owner

All buildings must sustain a minimum occupancy rate of 80% you may be able to find a vacant building product for buildings with less occupancy
Now let's talk about some differences: 
How is Lessor's Risk Only different from General Liability Insurance? 
Lessor's Risk and General Liability are similar small business coverages that protect you when third parties claim that you damaged their property or caused them bodily injury. The main difference is that landlord insurance (LRO) applies exclusively to losses resulting from your tenants use of your property. For example, if your tenant happens to slip and fall in the hallway then blames you for failing to have inadequate lighting, then your Lessor's Risk policy will respond to this incident. Your policy will provide you with an attorney as well as pay for any legal expenses, up to your purchased policy limits.
Your general liability coverage applies to lawsuits that other third parties that are not your tenants bring against you for property damage or injuries that occur on your property. If a delivery person fell in the hallway just like your tenant, then your general liability policy will respond to that incident. Which is why it is important to maintain BOTH policies on all of your leased properties. 
How is LRO different from Commercial property insurance?
As stated above Lessor's Risk insurance only protects you against tenants claims of property damage or bodily injury due to your wrongful act. It has nothing to do with protecting your own commercial property against various types of damage. For that you will need commercial property insurance. 
We hope that with this blog post was somewhat helpful to you and you gained some knowledge on the subject. Insurance policies can be complex and searching for information about everything can be very confusing, time consuming, and frustrating. 
Monreal Insurance Solutions will make sure that you don't have to deal with all that hassle. We will make sure to find the right coverage that meets your unique needs.
 On top of that we will break down all that "insurance lingo" in video form when you purchase the policy. 
That's it! Easy Peasy, Insurance made easy.