January 22, 2020
Posted by:

Adrian Monreal

Category:

Commercial Insurance, Real Estate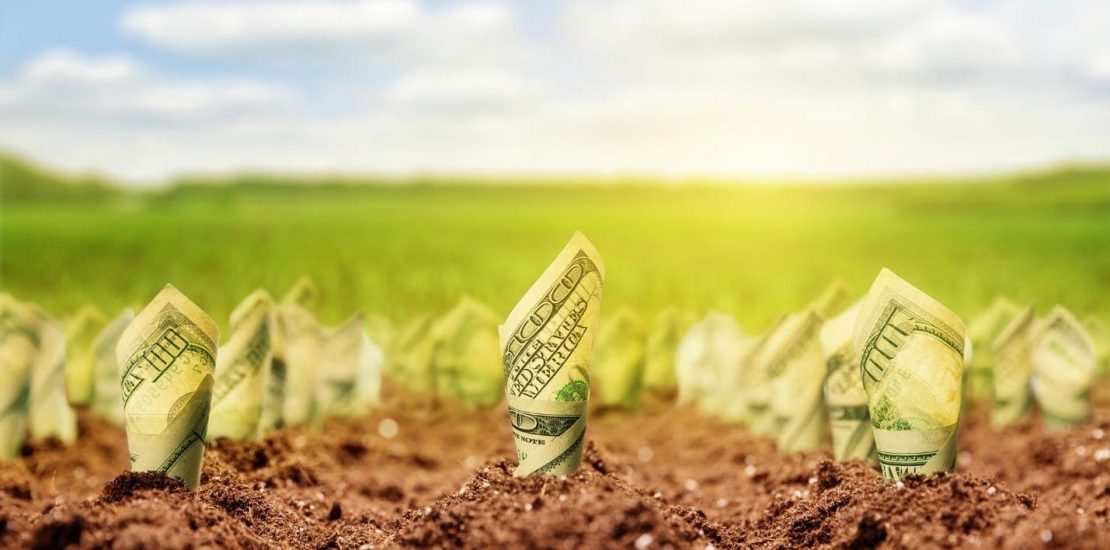 Do you own or are interested in buying vacant land?
Happy 2020 everyone! It is officially the start of a new decade and with one new beginning, comes multiple beginnings! I'm sure you have taken some time to take a step back and analyze your finances and what your next move for the new year will be. For some that next move may be investing in some vacant land. If that is you and you're wondering how to go about starting that process and you're asking yourself if you need insurance, and if so, what kind of insurance is necessary- then you're in the right place. Keep reading. 
So what is the correct insurance when you want to buy vacant land? 
If you own your property, technically by law you are not required to purchase insurance. However, in the event of a potential lawsuit, you will want to have insurance on your side. 
Let's talk about land insurance- What exactly is it?
Land insurance will fall under a form of property coverage (heads up, we have a blog describing all of this in deeper detail). Property coverage will essentially cover a claim of bodily injury or property damage if someone gets injured or has an accident on your property and you happen to be at fault. Now, this won't help fix any property damage, however, it will protect you financially if someone decided to file a lawsuit against you. 
Of course, think over your risks and the type of land that you are purchasing when you are deciding what coverage suits you best. 
"What if I own a home? Could I add this policy to my homeowners insurance?"
Yes! You sure can. You can typically add land insurance through your homeowners policy. You could extend your liability coverage to include your vacant land. If you have an umbrella on your liability coverage make sure to add that in as well. But don't worry- we know this sounds like a lot and can be very confusing. We will help take all of the guesswork out of purchasing insurance and answer any remaining questions. 
Vacant Land Insurance- Few things you need to know
If you are looking to purchase vacant land insurance there are a few things that you need to be aware of. 
If you purchased "vacant land" it cannot have any existing structures on the property. Even if it is just temporary. 

If you decide to place a structure on your land, vacant land insurance will not apply to that structure and you will need to look into purchasing additional property insurance to cover any buildings and/or dwellings

If there is an old abandoned building on your land, your land is not considered "vacant". If someone happens to get injured inside of that building, your land insurance liability coverage will not cover it. 
We all know vacant land is no easy task. Sometimes buying land could end up being more difficult due to zoning restrictions or environmental conditions. Make sure to do your research and hire a real estate agent to help you collect all of the facts.
So, what are zoning restrictions and how does it affect you? 
Well it all depends if you're looking to build on your vacant land or not. If you're just looking to buy your land and then sell it to someone else in the future, this information would not pertain to you. However, if you are looking to possibly build on it in the future law and ordinance regulations and zoning restrictions are something you want to pay attention to. 
Property zoning (can also be known as ordinances)- divide land into different areas or "zones". The whole point of "zoning" is so that everything has its place. You wouldn't want to buy land and build your home on it and then a huge commercial building buys the land right next to yours and you're dealing with crowds, accidents, etc. So a commercial business will go in a commercial zone where it will most likely be most efficient and strive in. A home will go in a residential zone. 
Types of zoning areas for reference 
Residential zone for homes and dwelling units

Commercial zone for operation of retail, office space, restaurants, etc.

Industrial locations where factories would be allowed to build on 

Rural for farming purposes 

Historical for areas that have historical significance and this protects them

Environmental which protects sensitive natural areas 
Those are just basic reference points. Zoning can go much deeper than that but I think that helps describe the jist of it! 
And of course, last but certainly not least- Finding the perfect real estate agent.
Not only will you be saving time because the agent will be taking care of the lease listing and sales aspects. You will also save money since agents work on commission but not only that, they work their hardest to barter the best deals they possibly can for you. Deals you most likely would not get on your own. Agents will also have listing access and market knowledge that you will definitely need during this process. They will also be well aware of the zoning restrictions and you can talk about any future plans you may have for the land you would like to buy and they will find the perfect spot just for you. 
So what is it that you need now?
A Real Estate Agent and a great Insurance agent. Well you're in luck! At Monreal Insurance solutions we have you all set with all of your insurance needs and can even refer an amazing agent to you. 
Give us a call at (909)757-1311 or visit us at Monrealinsurance.com
We will be sure to make your experience easy peasy.